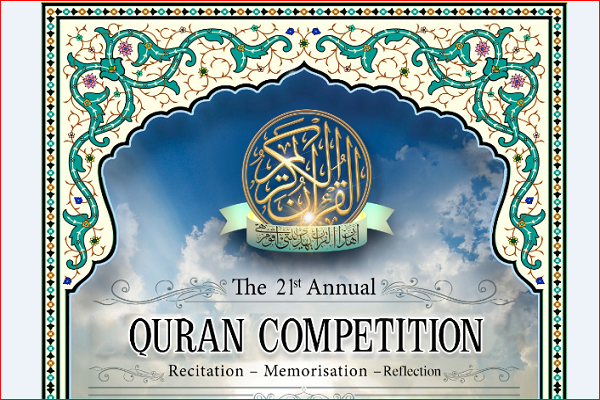 Ramadhan Qur'an competition for children
The Islamic Community Center of Brossard is pleased to invite you to participate in the Ramadhan Quranic contest as follows:
Less than 4 years old – An-Nas, Al-Ikhlas, Al-Falaq, or Al-Fatiha
5 to 6 years old – from At-Teen to An-Nas
7 to 10 years old – from Al-Mursalat to At-Teen
10 to 12 years old – from An-Naba to Al-Ala
12 to 15 years old – from Al-Hujurat to An-Naba
Each participant must choose one surah only. To register, please contact the Masjid or send an e-mail to: administrator@iccbrossard.com
Important Notes :
The competition is open to both boys and girls on Zoom link or in the Masjid, it will be announced before the competition.
Prizes will be awarded to all participants during Eid Al-Fitr at the Masjid.
We urge you to help us collect some fund to buy gifts certificate to give it to the children please sign up your child by calling or sending an email to: administrator@iccbrossard.com